Qualified Person
The hard rock, lode gold exploration technical information relating to our mineral properties contained on this website is based upon information prepared by or the preparation of which was supervised by Yves P. Clement, P.Geo., our Vice President, Exploration. Mr. Clement is a Qualified Person as defined by Canadian Securities National Instrument 43-101 concerning standards of disclosure for mineral projects. Mr. Clement is not independent of Xtra-Gold Resources Corp. as he is an officer of the Company and holds common share purchase options.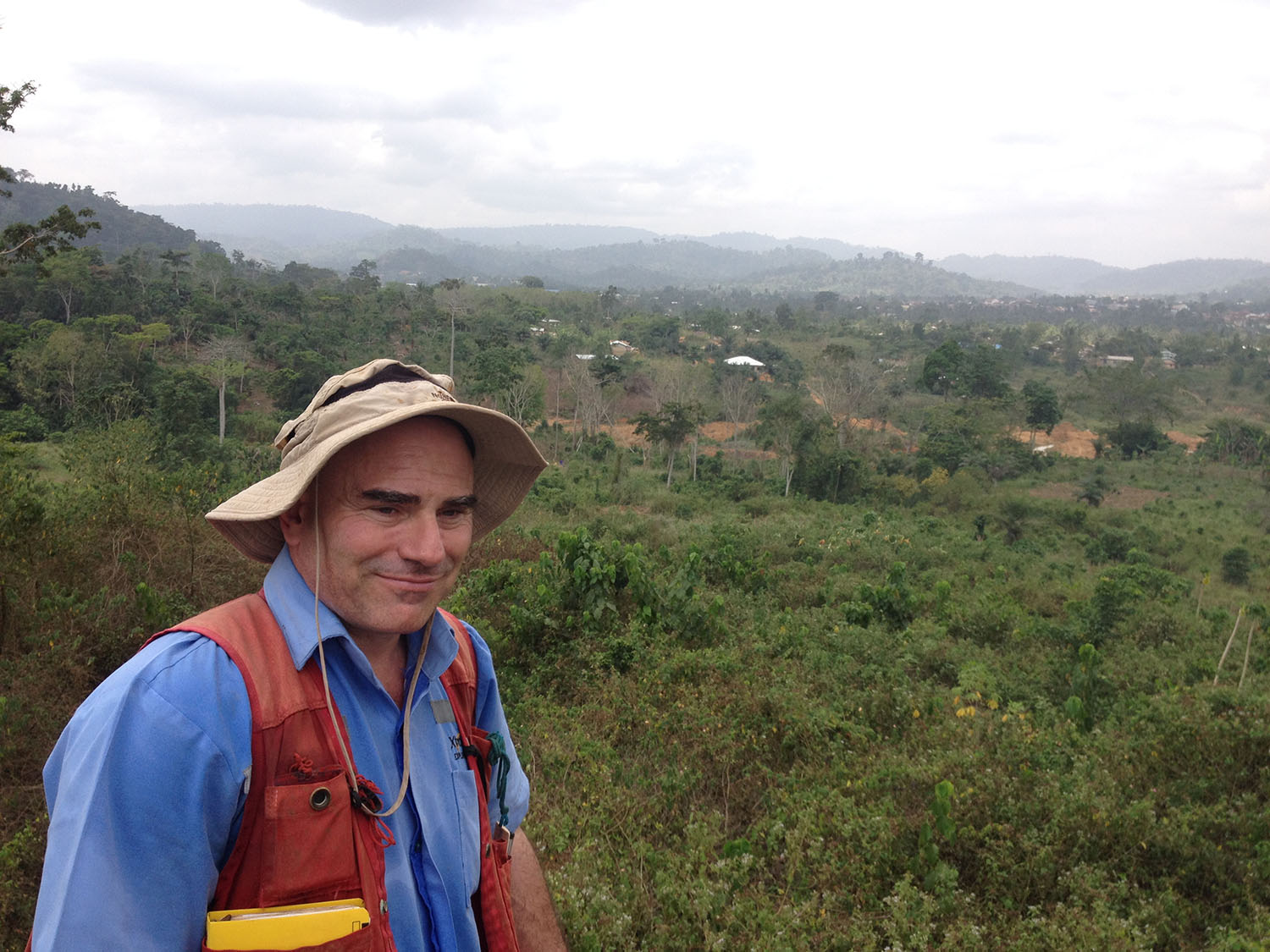 Quality Assurance / Quality Control Procedures
All exploration work on the Company's Kibi Gold Belt projects is designed and carried out under the supervision of Xtra-Gold's Vice President, Exploration, Yves P. Clement, P.Geo., a registered professional geoscientist in Ontario (PGO) and Qualified Person as defined in National Instrument 43-101 developed by the Canadian Securities Administrators. Xtra-Gold also periodically engages the services of SEMS Exploration Services of Accra, Ghana to serve as Independent QP to monitor / audit all aspects of the company's sample collection, analytical procedure, and sample result QA/QC.
The Company has implemented a quality – control program to ensure best practice in the sampling and analysis of Drill Core, Trench Channel, Saw-Cut Channel, and Soil samples. Drill core is HQ diameter (63.5 mm) in upper oxidized material (regolith) and NQ2 diameter (50.6 mm) in the lower fresh rock portion of the hole. Drill core is saw cut and half the core is sampled in standard intervals; with adjustments where necessary for mineralized structures. The remaining half of core is stored in a secure location at XtraGold's exploration camp in Kwabeng. Trench sampling consists of a continuous channel collected with a geology pick from the saprolite / transition zone (oxidized) material along the bottom sidewall of the trench (minimum 0.2 m above floor). Saw-cut channel samples are collected from bedrock exposures utilizing a diamond-blade power saw. Two parallel grooves are cut to a nominal depth of 5 – 10 cm into the bedrock permitting the chiseling out of a continuous / constant volume of material over the sample interval. Soil samples are collected from 20 cm – 30 cm diameter, hand-dug pits at a nominal depth of 75 cm using the local digging tool called "soso". Borehole collars and trench / saw-cut channel sample strings are surveyed-in with a Total Station theodolite.
Samples are transported in security–sealed bags to the ISO 17025:2005 accredited Intertek Minerals Limited laboratory located in Tarkwa, Ghana for analysis. For drill core, trench channel, saw-cut channel and rock grab samples, up to a 1.2 kilogram split of the crushed (~10 mm) sample is pulverized to better than 85% passing 75 microns, and analyzed by industry standard 50 gram fire assay fusion with atomic absorption spectroscopy finish yielding 0.01 – 100 ppm gold detection limits (1 ppm = 1 gram per tonne or "g/t"). For samples returning values greater than 100 ppm gold, a second pulp is taken and fire assayed with a gravimetric finish. Drill core samples with observed visible gold and/or exhibiting typical Kibi-type granitoid hosted mineralization characterized by liberated, particulate gold grains are pulverized in their entirety to better than 85% passing 75 microns, and analyzed three times by industry standard 50 gram fire assay fusion with atomic absorption spectroscopy finish; with the arithmetic average of the three assays reported. Soil samples are dry-sieved to 180 microns (-80 mesh) and the undersize fraction analyzed by 50 gram Trace Level fire assay fusion with atomic absorption spectroscopy finish yielding 0.005 – 10 ppm gold detection limits.
In addition to quality assurance controls at the laboratory, the company randomly inserts certified reference standards (low to high grade), coarse blanks, and field duplicates into the sample stream at a rate of one each for every 20 drill core / trench channel / saw-cut channel samples; and at a rate of one each for every 40 soil samples. Validation parameters are established in the database to ensure quality control.
Unless otherwise indicated mineralized drill / trench intercepts represent core-lengths / trench-lengths; true width of mineralization is unknown at this time. Due to irregular bedrock surface the reported saw-cut channel intercepts are sample intersection lengths irrespective of mineralization topography and may not represent true width of mineralization. Individual sample results are length weighted to yield average composite interval grades as reported. Intercepts are constrained with a 0.25 g/t gold minimum cut-off grade at the top and bottom of the intercept, and unless otherwise indicated with no upper cut-off grade applied, and a maximum of five (5) consecutive samples of internal dilution (less than 0.25 g/t gold). All internal intervals yielding above 10 g/t gold are indicated within the intersection.